Thank You For Your Interest
Please feel free to contact Johanna at 813-996-3700 Ext 220, or we will be more than happy to contact you within 24 business hours.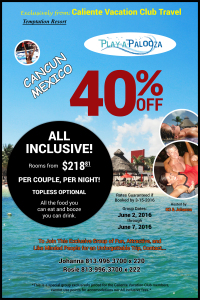 We look forward to another AMAZING trip.
Go back and check your email...we JUST emailed you the information you need to confirm your room...
ONLY 2 ROOMS LEFT!!!